Value-Added Services
Seacoast (a GCG Company) is proud to offer our customers a wide range of value-added services designed to help with speed, ease of handling, and installation while lowering their total cost of ownership. These VAS are another example of our commitment to value beyond price.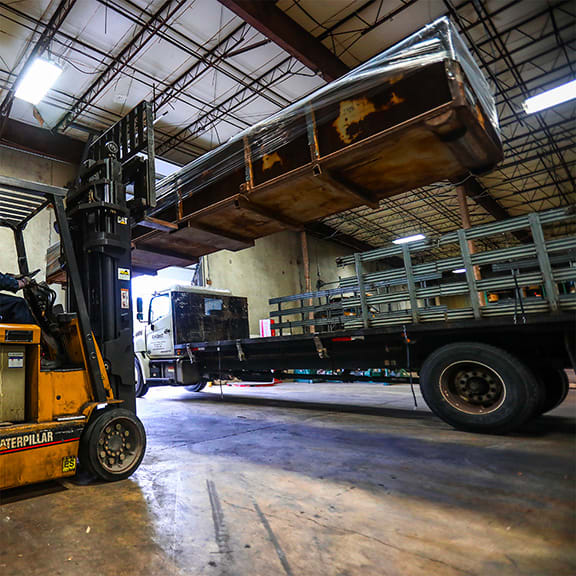 Our Value-Added Services include:
» The Most Extensive & Complete Inventory
» Certified Lean Enterprise
» Quality & Compliance Team
» Mil-Spec Packaging & Labeling
» On-Site Supplier Dedicated Inspectors (SDI)
» Federal Acquisition Regulation (FAR) Compliance
» Local Delivery & Pick Up
» Custom-Engineered Cable
» Certified Lean Enterprise
Cut to Length
Whether your cuts are 100' or 14,550', Seacoast can cut to length in our facilities and save you time and money.
---
Custom VMI
Seacoast has designed and flawlessly executed vendor management inventory projects for military and commercial clients for over seventy years.
---
Kitting
Seacoast offers tailored kitting services that can:
Enhance the efficiency of your ordering and material management processes, ultimately leading to cost savings and an improved bottom line. 
Reduce your purchasing and inventory management costs, as we handle the inventory and ship everything packaged, labeled, and complete from one of our regional warehouses across the US.
Additionally, we offer the option for custom packaging and labeling to meet your specific needs.
---
Local Delivery & Customer Pick Up
Local delivery and customer pick up is handled by one of our two major distribution centers:
San Diego, California
Chesapeake, Virginia
---
The Most Extensive & Complete Inventory 
We maintain one of the industry's most extensive and complete inventories for military, shipboard, marine, oil & gas, Mil-Spec, and industrial cables.
---
Quality & Compliance Team
Seacoast has a Quality & Compliance team dedicated to maintaining high quality and compliance standards in their products and services.
This team: 
Has extensive industry experience and understands their customers' unique requirements and expectations.
Follows thorough testing procedures to ensure high quality standards and is ISO9001:2015 certified.
Conducts QC sample inspections to ensure compliance with customer and statutory requirements.
Facilitates government and customer source inspections and is qualified for Supplier Delegated Inspection (SDI).
Seacoast is committed to enhancing customer satisfaction by implementing continuous improvement processes and meeting all customer and regulatory requirements.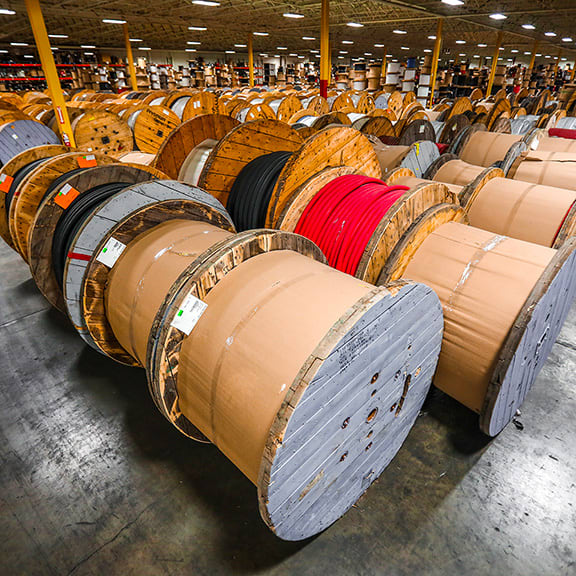 On-Site Supplier Dedicated Inspectors (SDI)
Seacoast offers On-site Supplier Dedicated Inspector (SDI) services compliant with Mil-Spec requirements. Our team of expert inspectors and management have extensive knowledge and experience to advise and protect clients' interests.
Our SDI services:
Help ensure quality, cost-effectiveness, adherence to schedules, and reliability.
Take a proactive approach and tailor services to individual client needs.
Invest in people and resources to exceed client expectations.
Deliver the highest quality inspection services for safety, integrity, and certainty.
Exceed client expectations by providing a comprehensive inspection service covering all requirements.
Provide peace of mind to clients that their products meet the highest standards.
Seacoast's SDI services are an essential part of our quality control process.
---
Custom-Engineered Cable
At Seacoast, we understand that not all applications and requirements can be met with off-the-shelf cables. That's why we offer custom-engineered cable solutions to address any problematic or unique application that standard stock wire and cable cannot handle.
Our team of experts can design and manufacture a specialty cable specifically tailored to your needs (or make alterations to an existing cable to fit your requirements).
With the increasing complexity of technologies, many companies require cables with unique specifications and capabilities. A custom-engineered cable allows these companies to use a line engineered to their precise specifications, ensuring optimal performance and efficiency.
Whether you need a cable with a specific length, termination, or type of insulation, we can design and manufacture it to meet your needs.
Contact us here to discuss your specific requirements and how we can help.
---
Certified Lean Enterprise
At Seacoast, our certification as a lean enterprise reflects our commitment to exceeding customer expectations.
By adhering to lean principles, we eliminate defects, delays, and deviations from target value in all aspects of our business. 
And by continuously improving and eliminating waste, we increase our efficiency and customer value.
This philosophy fosters a culture of quality and excellence that nurtures customer loyalty and benefits our customers, employees, and overall business success.
---
Mil-Spec Packaging & Labeling 
The US government has strict package marking regulations when shipping to civilian and military agencies. These regulations include:
Correctly marking supply shipments on all packaging levels, from the unit back to the pallet
Using specific numbers, letters, labels, tags, symbols, and colors for markings
Providing clear identification to expedite handling during shipment and storage processes.
---
Federal Acquisition Regulation (FAR) Compliance
Seacoast follows the FAR regulation ensuring one hundred percent compliance. 
The Department of Defense (DoD), GSA, and the National Aeronautics and Space Administration (NASA) jointly issue FAR.
---
Seacoast's goal is to work with the customer to ensure their lead times are met. We do this by proactively anticipating needs and providing in-depth product knowledge. This approach helps Seacoast provide customers with the answers they need about their products and professional insights on how best to meet their needs.